The Bold and the Bright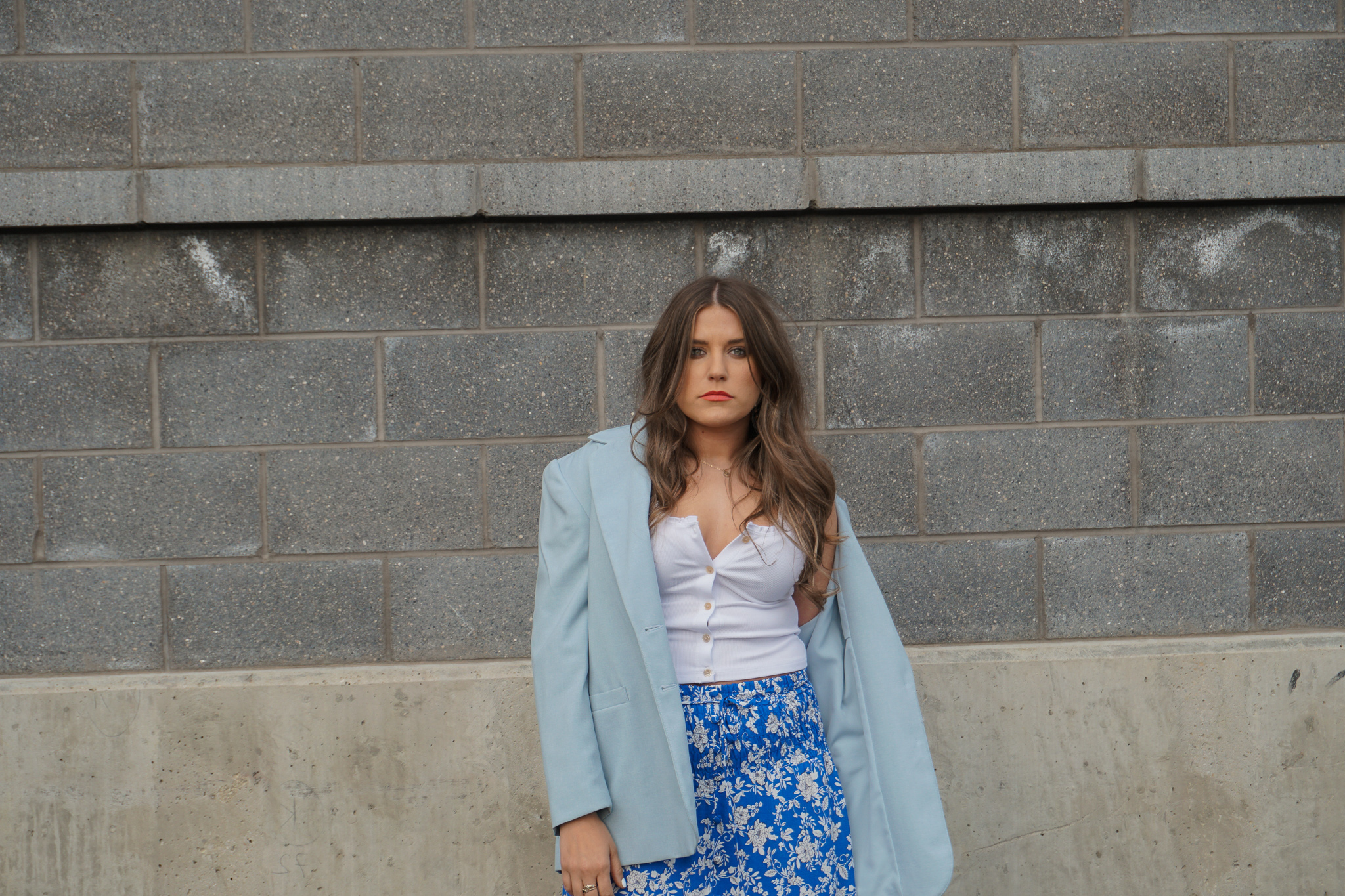 Good Morning guys happy Wednesday! How's everyone's top half of the week been!? I was working Sunday and Monday and happened to have a nice break on Tuesday and just ended up getting some errands done, oh and p.s I got my hair done!!! I have't had my hair colored since I was living Ireland, that was 3.5 years ago, so its been sometime! Let me know what you think!!?
Floral skirts have always been here, and are big part of spring/summer trends they never really leave, but one some detail that does change is the style of pattern and color they come it ! What I'm loving is the very bold very bright colored floral skirts! I love how fun they are and add some color and mix it up from the traditional sense of the floral skirts that we are accustom to!
Recently I've been wearing a lot of neutrals and blacks and when I saw this skirt it made want to add some color in to my current wardrobe, sticking true to my aesthetic I of course paired with another oversized thrifted blazer! The skirt that I'm wear does have a matching top and I'm seriously considering it, I'm not a huge fan of the matchy matchy sets but I kinda like this one!
As always I linked some of my favorite boldly colored skirts for you guys to take a look at !
Hope you like, and have a wonderful Wednesday !!
xoxo
Kar!
Photos By: Tim White
Skirt: Zara, Top: Aritzia, Jacket: Thrifted (similar linked below) Shoes: Very old (similar linked below)