Utilitarian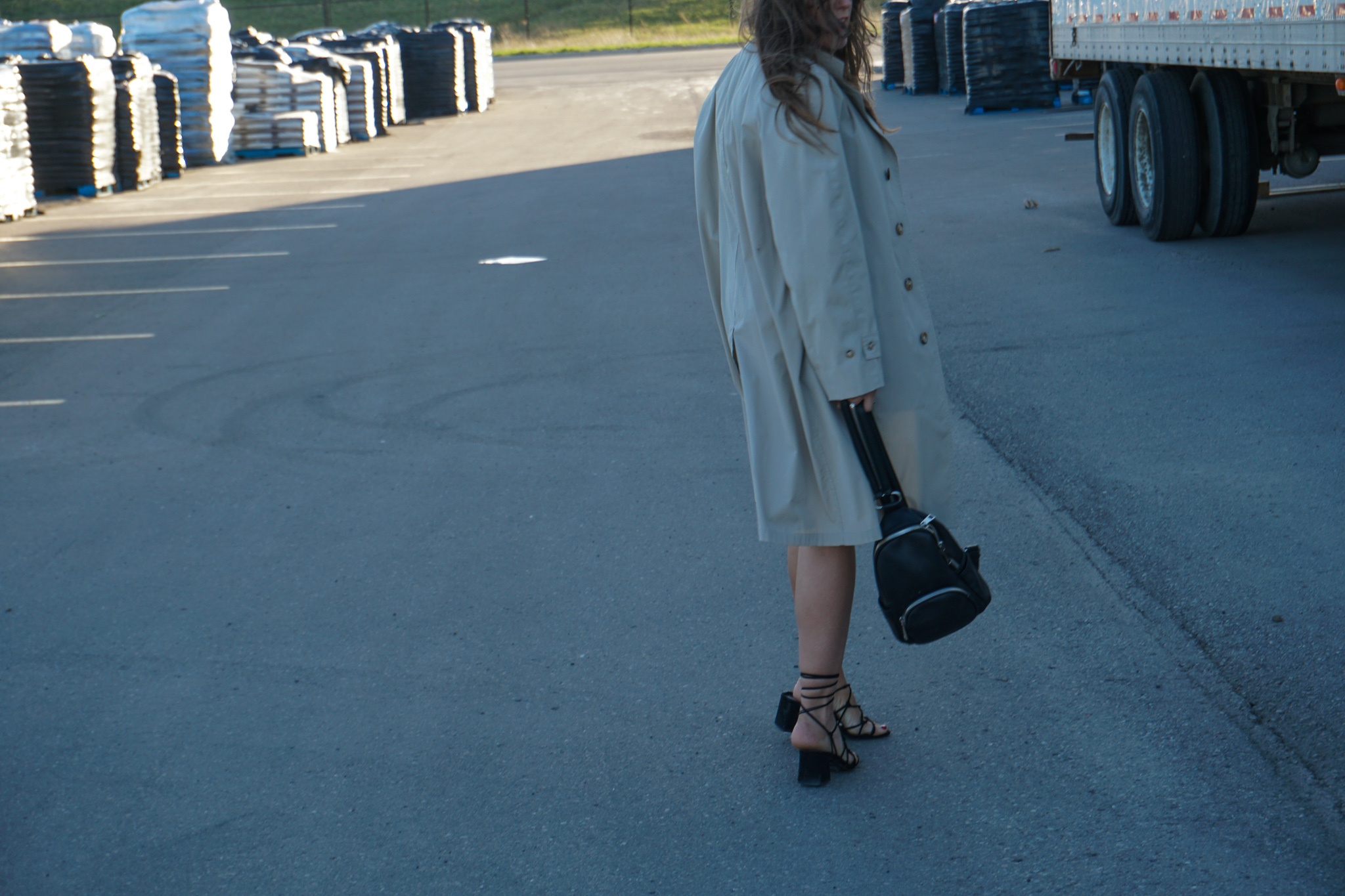 Good Morning Guys, sorry its been a whole week since my last blog… its been a bit of a crazy work week and haven't been able to post. Today is my Friday, I will be off for the next 2 day so I will be able to get a lot done and you'll see a few more post! It is hard to have consistent days that my blog goes up, just cause my work schedule is so inconsistent and I don't usual find out what I'm working for the nest week till Wednesday so it makes it even harder to plan! Its funny we moved to Calgary to get out of the rat race of Vancouver and have a bit more of a work life balance and buy a house… and the first part of that statement has been harder for me here then it was in Vancouver and Tim has had an easier time finding his rhythm and structure… I'm trying to find mime, but its just been a bit of struggling! I'm currently trying to change my inconsistent life style to a more stable on …. its a work in progress!
I did recently do a blog on sustainable fashion, where everything I was wearing was thrifted and today the item I want to talk you about, the spring/summer trend that I love- UTILITARIAN, is all so thrifted, but I will do my best to find some styles that are similar! I think that the utilitarian look is super chic and classic, I prefer it oversized …surprise suprize… when do I not like stuff oversized? The reason why this trend is so chic or why I think its so chic is cause it comes in these fabulous earth tome shades of bone/concrete/sage and drowns and when you pair it with almost anything it looks very polished !
Let me know what you guys think about this utilitarian trend, cause I'm in love! I have to get ready and head to a meeting and then head to work ! Tomorrow I have a really fun event called Industry with Purpose and I'm super excited about it! Ill let you guys know how it goes!
Have a wonderful day!
xoxo
Kar
Photos By: Tim White
Jacket: Vintage, Shorts: Vintage, Top: Aritzia, Shoes: Forever21, Bag: Dollskill