colored denim
Hope everyone had a lovely weekend! I worked both Saturday and Sunday but I still managed to sneak in some fun with Mr Tim, we went out for sushi and then to the movies!
What did you guys get up to during the weekend?!
I already go mental for anything denim, so when ever I find denim pieces that have some flare and uniqueness to them, I just cant resist my urge of having to have it! I came across this red denim jacket that was on sale.... and I just knew it belonged in my ever growing denim collection.
its 10pm and I'm currently sitting on my coach with a cold cup of coffee and a half eaten jar of almond butter beside me while I write this post lol. Normally I don't eat this late but I just finished up with a gym session and was in dyer need of some comfort food...this is all I could find.... lol. Today was just one of those days when you don't feel like getting dressed and putting on make-up, so I decided to keep it casual today while I ran some errands and got a few things sorted for the wedding so I decided I wanted to be super comfy in a cozy hoodie and some sneakers. For the final touch I added in my red denim jacket for a bit of color and excitement (that way I didn't look like a total scrub lol) and a bag that tied in all the colors of the outfit and added in a few more. Personally I thought it worked well and it was Tim approved lol, What are your thoughts, do you guys like the whole colored denim thing or do you prefer the OG denim jackets?
Some Style inspo for all you denim lovers out there!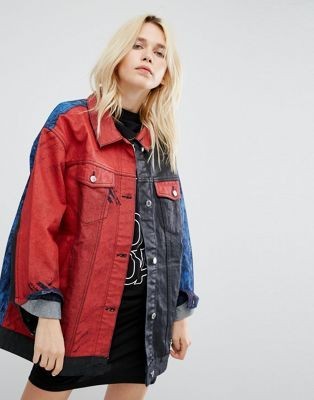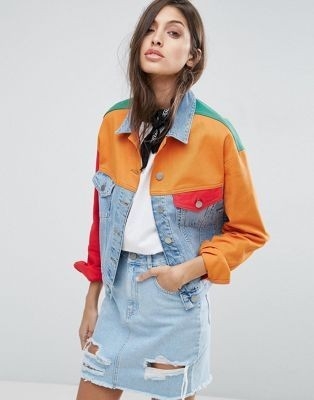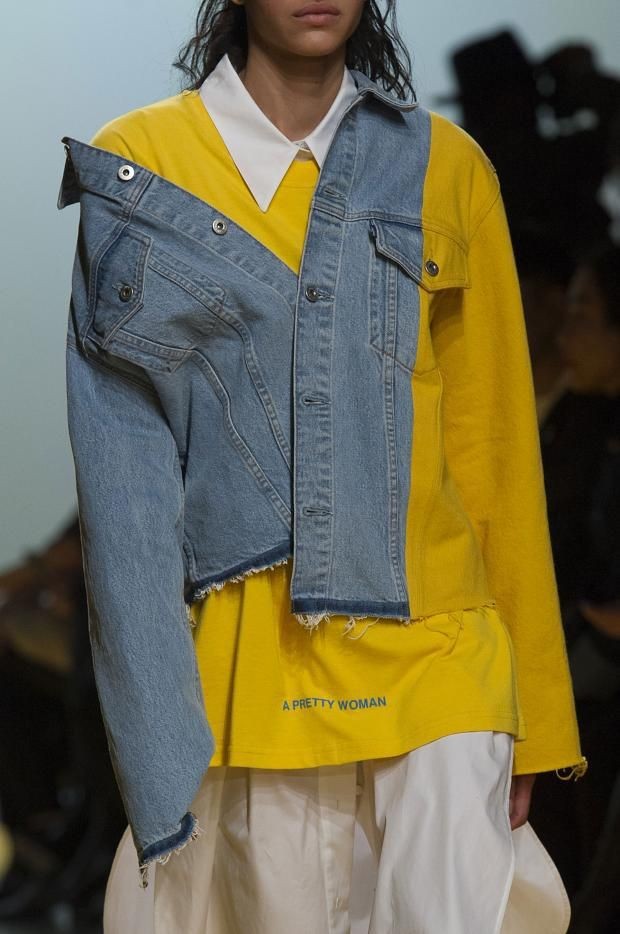 Photos by: Tim White
Sweater: Huf, Jacket: H&M, Bag: Shein, Shoes: Adidas, Trousers: Zara