Loud
LEOPARD
Today I woke up and thought it was a good day to wear leopard...lol. I know this isn't everyone's jam... but I personally love leopard and could wear it all day everyday, but I don't cause that wouldn't be fair to the rest of the clothes in the wardrobe and it would drive my fiancé cracked lol. One of my fav ways to wear leopard is with denim, I find it calms down the craziness that can come from this loud print, and gives it more of street style kinda vibe- I usually wear this as a dress but decided to pair it with some good old distressed denim, double breasted blazer and a pair of sock boots! you could also wear it with leather leggings and denim jacket or as a dress with an oversized or cropped sweater!
You might be thinking, why would I buy an item like this? How much wear could I possibly get out of it....? But if leopard isn't your thing even just investing in a simple slip dress in a basic color like black or white would be a great idea and I promise, you wont regret it !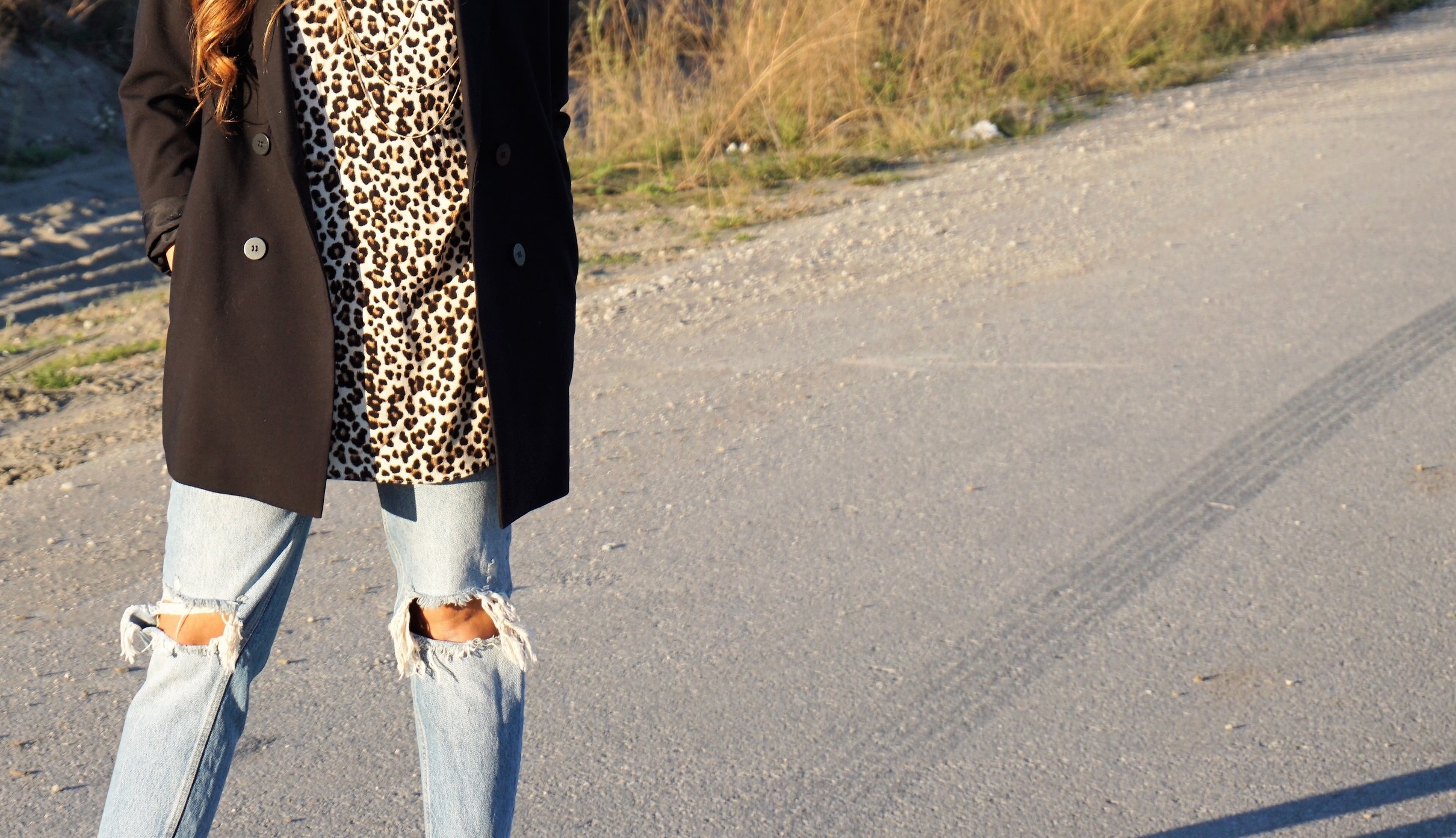 personally I love leopard. I cant get enough. But for some reason it gets a bad rep for being ....trashy. I for one, could wear leopard all day every day!
Photos by: Tim White
Leopard dress: Aritzia, Blazer: H&M, Jeans: Zara, Shoes: Zara, All Jewelry: Forever 21